Welcome to the Comox Valley Cycle Club
Mt. Washington Challenge: Saturday, July 22nd, 2023
Welcome to the new Comox Valley Cycle Club website. Thanks to our group of dedicated volunteers, the club is now back up and running for the 2023 season, and we're looking forward to seeing you on the road soon. Club registration does not include Cycling BC...
read more
Who We Are
The CVCC is a non-profit cycling club located in the Comox Valley community on the east coast of Vancouver Island. Our focus is to encourage participation in the sport of Road, Cross and Gravel Cycling through group rides, road races, time trials, cross and gravel events throughout the year, with an emphasis on youth/junior rider support and development.
Members are cycling enthusiasts of all ages; youth riders (13-18 yo), adult riders 19+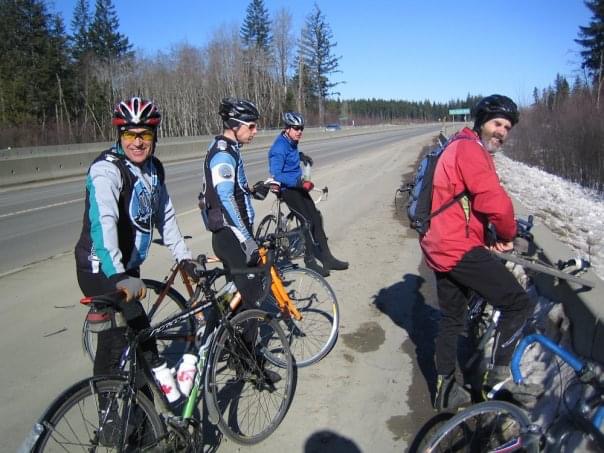 Please Note
Club registration does not include Cycling BC membership, a requirement for all registered clubs in the province. Your membership in the organization connects you to the global community of riders and supports cycling from grassroots here on Vancouver Island to World Champions and Olympic gold.
Membership is based on a calendar year, 2023 fees are $10 for adults, $5 for youth.
Why Join the CVCC?
The CVCC Members of the CVCC club get the most out of their riding. Whether you are a seasoned racer or a complete beginner, there is nothing better than riding with like-minded cyclists to develop your skills and challenge yourself.
You will meet other riders for adventure, leisure, training, racing, social riding on the road, on gravel or cyclocross. Making connections with local riders is an important feature of club riding. Let's ride Local, make a difference here and in the cycling world.
Promote
to promote, to assist and to carry out the use of the bicycle for sport, recreation and transportation.
Community
To work with other community groups, agencies, and organizations having a similar purpose, that can contribute to the purposes of the society.
Fundraising
To raise funds as necessary to institute the purposes of the society.
Want to Join The Club?
The CVCC is a non-profit cycling club located in the Comox Valley community on the east coast of Vancouver Island. Our focus is to encourage participation in the sport of Road, Cross and Gravel Cycling through group rides, road races, time trials, cross and gravel events throughout the year, with an emphasis on youth/junior rider support and development.
Members are cycling enthusiasts of all ages; youth riders (13-18 yo), adult riders 19+
Registered Society Since 1986
Registration #S-21597